The best time of the year is here and I'm all-in to shopping for the things I need for both outdoors and indoors to update, upgrade and change up some of my living spaces.
After all, the best way to greet a new season is to ingratiate different Fall products that further usher the season in, right?
I've actually got 5 fabulous Fall products you can't do without so you'll want to give this a quick read!
5 Fabulous Fall Products you Can't Do Without
This post is sponsored by Sivan Social. All comments and opinions are my own.
Crisp autumn air begins with cool refreshing mornings, followed by clear blue skies with white puffy clouds.
In fact, it's my favorite time of the year, and it's also when I add some new Fall products to both my outdoor spaces and indoor spaces.
I make sure to check out the fabulous HSN Fall products that are practical and functional, and new to kick start my updates!
Did you know that I love HSN so much that I even tried out for a guest host spot? It's true!
HSN is offering some fabulous Fall products as well as offering several great promotions running in different categories from your kitchen and kitchen electric products to grills, home decor, fashion, crafting, tech, and beauty!
You'll Love The Fabulous Fall Products I am going to share, but first, try this to possibly win spending money to use while shopping on their HSN website!
First, click on this PHOTO ⇓⇓⇓⇓⇓⇓ ⇓⇓⇓⇓⇓⇓ + Keep Reading On For Fabulous Fall Products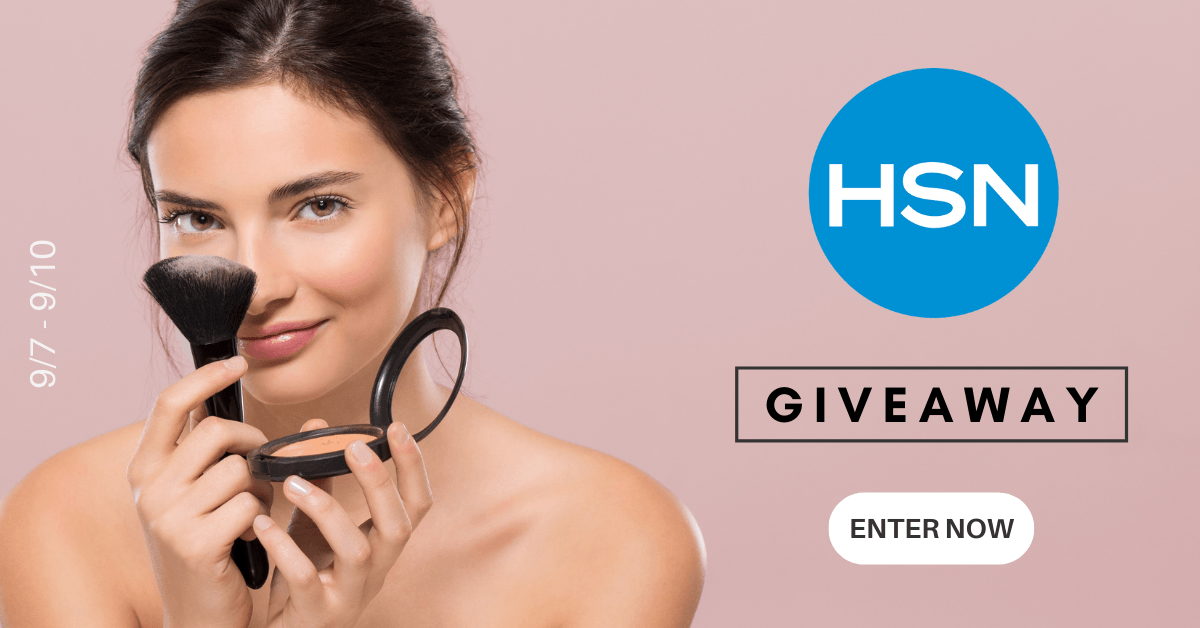 Here are the details + then start shopping for my 5 Fall Products You will Love
⇒ ⇒ #SaveAtHSN Giveaway for a chance to win one of five $100 e-gift cards from HSN ⇐⇐ Click to enter you know you want to!
Calling All NEW HSN Customers: Choose Fall Products You Will Love + $ave
Need more incentive to shop for fabulous Fall products? Browse my 5 fabulous Fall Products picks (inspired by some great deals on HSN) that I believe you can't do without them, make sure you grab this coupon to $ave on that first purchase!
PLUS, If you are a first-time HSN shopper here's a gift* for you that I am sure you will love!
Coupon Code: HSN2021
Expires: 12/31/21
*Restrictions may apply
Here are my 5 Fabulous Fall Products You Will Love + Can't Live Without!
Outdoor Time In the Fall is Fabulous + A Warm Front Row Seat Is Best (1)
I love spending time outdoors, and the nighttime if one of my favorite times because it is as brisk and cool as it is romantic!
So I am going to share 2 of my 5 fabulous Fall products right now!
This deal on a projector, Bluetooth speaker, and screen package just can't be passed up!
In fact, the value of this particular package is endless because you can use this indoors, outdoors, and each component separately as needed.
Use this for movies, games, photo displays, with HDMI, VGA, USB, and AV.
With angle correction you can view from anywhere you want and there's a built-in speaker too!
The iLive 3.5 lb Bluetooth speaker can be carried around to wherever you are going to, and it has LED light effects and a 6.5″ driver.
While the 130″ screen is just waiting to entertain you!
Warm Me Up + While I Watch A Movie (2)
Since the nights are cool and crisp, you definitely want to snag this HSN Fall Product pick of mine as well.
A Chris & Peyton By Design 29.5″ Fire Pit
Why this fire pit?
Because this fire pit is versatile to the point that you can grill with the provided charcoal grid and make smores or of course just use it as a fire pit!
It has a screen and a screen hook so you can keep those embers IN rather than flying about!
Always Get Steamy Fresh. No. 3 of 5 My Fall Products You Will Love
Sanitize your pillows, blankets, shoes, bathrooms, handles, etc. with this amazing garment steamer, or use it for your clothing!
That's right, never iron again when you own this True and Tidy Steamer plus, use it to clean items in your house without chemicals.
Use it on stuffed animals, shared pillows, dog beds, pet mats, etc.
Clean, sanitize, and never use anything more than water that is turned into steam.
I can't tell you the last time I used an iron.
It's true, I don't use one on anything because this Garment Steamer changes everything, and wrinkles are just gone, with a simple swipe over them!
Fabulous Fall Products You will Love for Baking (4 & 5)
Cool air is my invite to bake! What about you?
However, it's also my season of Bread-making. I love to make bread and I depend on a reliable bread maker.
Find this fabulous bread maker at a reasonable price so you can make my internet-famous Cinnamon Bread recipe!
No. 5 of My Fabulous Fall Products You Will Love: Grace Under Pressure
Great meals can happen whether you are home or not.
Especially great meals can occur when you have an electric pressure cooker with simple functionality.
Make soup, meats, pudding, yogurt, desserts, and more inside this fabulous 8 Quart Programmable electric pressure cooker.
But, what makes this amazing is that meat is always tender, cooking time is 1/2 of what it would be in a slow cooker, and your rice will always turn out perfect.
Cut your cooking time in half and create some fabulous meals in minutes not hours!
Fabulous Fall Products You Will Love + The Amazing Giveaway
Now, go enter for a chance to win one of those FIVE – $100 e-gift cards to shop at HSN from Savings.Com
And after you do that, head over to HSN and shop for one of my fabulous fall products plus many more you will find on your own!
When you checkout, make sure to use this coupon code HSN2021 (if you are a first-time HSN.Com shopper) to save $20 off of $40!
Enjoy your shopping trip! ~ Dana XO